Advanced Training for Music Schools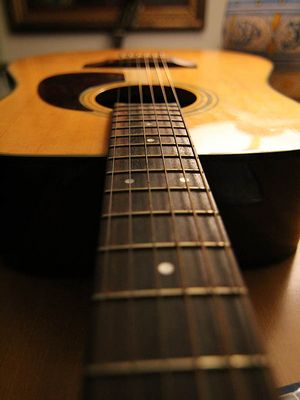 Edwin E. Gordon: 6 reasons why many choose the wrong musical instrument
Over 30 years ago, American music psychologist Edwin Gordon noted in his research that social factors often shape individual preferences for an inappropriate musical instrument. [1]
Familiar timbres are preferred.
An instrument sound is associated with a male/female role.
Parents, relatives and friends influence preferences.
Membership in a particular ensemble appears desirable for non-musical reasons.
Famous artists serve as role models.
A favorite piece of music is associated with the sound of the instrument.
In this way, it is uncertain whether the right instrument is chosen right from the start. If the individual sound perception is not sufficiently taken into account, it is possible that after some time another instrument will be tried or music making will be abandoned altogether. This means that a lot of time, effort and money has been spent in vain.
[1] According to: Edwin E. Gordon, Manual for the Instrument Timbre Preference Test. Chicago 1984, S.7.
Music pedagogical advanced training 1: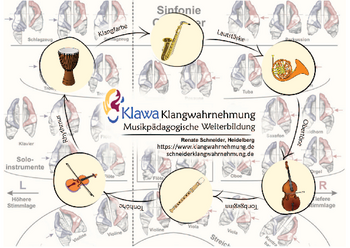 KLAWA half day seminar
"Individual sound perception: from scientific research results to music pedagogical practice".
Everybody hears differently:
Summary of current research results by PD Dr. Peter Schneider and team at the University of Heidelberg - see also: www.musicandbrain.de.
Neurological background of differences in individual sound perception.
A long-term study with 170 children shows their musical development over a period of about 10 years.
1200 data from professional musicians document the correlation between hearing type and chosen instrument.
Every instrument sounds different
Instruments have typical properties from a physical point of view.
For what reasons are certain instruments more suitable for certain types of hearing than for others?
Are you an overtone listener or a fundamental listener?
Take the test and get to know your hearing type better.
Share your experiences with your colleagues.
Download handout Half Day seminar printable
Would you like a quote? schneider(at)klangwahrnehmung.de Keyword: half day seminar
---
Music pedagogical advanced training 2:
Lecture or short seminar
"Sensitive Sound Perception for Music Teachers and Music Group Leaders."
Need a short, hands-on boost of 1-2 hours for your music school?
During the event, we will present results of long-term studies with over 600 professional musicians from the University of Heidelberg. There are clear correlations shown between choice of study subject and sound perception. For each instrument there are certain types of perception that are particularly well suited for it. This individual sound perception is not only important for professional musicians, but also plays a role in teaching beginners and advanced students. Only where one's own sound perception can be expressed with the instrument, one will make music with motivation in the long run.
Do you have a wish? schneider(at)klangwahrnehmung.de Keyword: Lecture